TEXT / TEAM
Production timeline / Touring schedule
SULAYMAN AL BASSAM (b. 1972)
Writer/ Director
Award winning playwright and director
Sulayman Al Bassam
is widely recognized as one of the world's leading contemporary Arab theatre makers.
Writing in English and directing theatre in Arabic, English, French and German, Al Bassam has presented his creations at leading international venues across the world including the Brooklyn Academy of Music (USA), The Holland Festival (EU), and Tokyo International Festival (Japan).
The 2007 premiere production of Richard III: An Arab Tragedy, his adaptation of the eponymous history play at the Royal Shakespeare Company, and his 2013 production of Ritual for a Metamorphosis by Syrian playwright Saadallah Al Wannous for La Comedie Francaise in Paris which entered into the repertoire of the Company, marked historic moments in the presentation of Arabic language plays and texts to world audiences.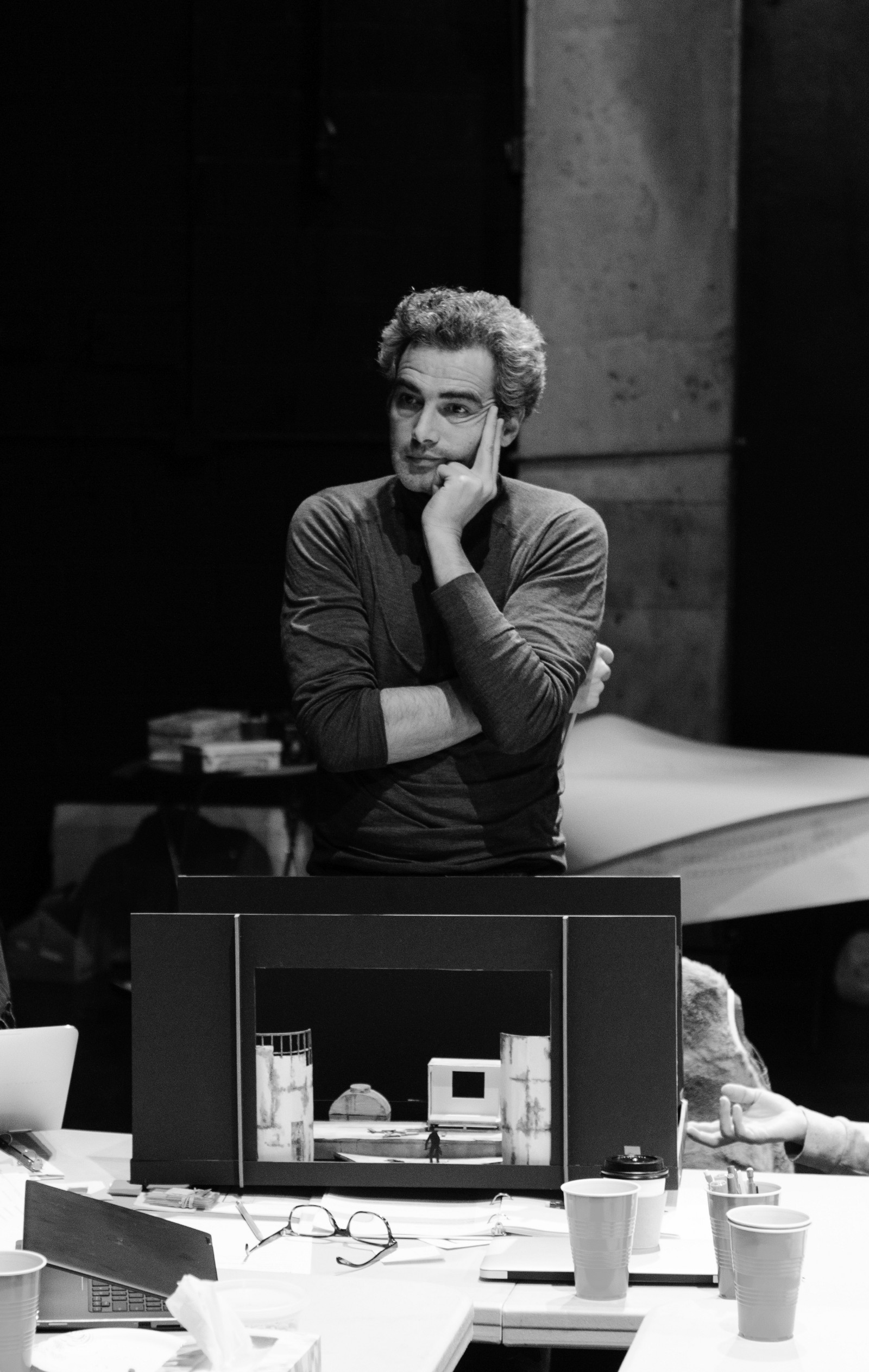 A defining element of Al Bassam's work between 2001 and 2012 is his adaptive transpositions of classic text—particularly Shakespeare—into the landscape of the tragicomic, shifting sands of present-day Gulf politics, and into the Arabic language. the plays that now form
The Arab Shakespeare Trilogy
(Bloomsbury, 2014) were developed by Al Bassam and dramaturge Georgina Van Welie, with his theatre company SABAB.
Since 2015, Al Bassam's works have become more exploratory in content and form with a focus on ancient texts and the apotheosis of female protagonists. Recent projects written and directed by Al Bassam include
UR
, co-produced by the State Theatre of Bavaria, Rezidenstheater in Munich in & A.F.A.C. an exploration of European colonial histories and a woman's desire for sovereignty inspired by the ancient Sumerian lamentation for the City of UR;
In The Eruptive Mode
, an international touring piece consisting of a series of female monologues exploring the popular uprisings of the Arab Spring and
Petrol Station
, a new play that premiered at The Kennedy Center (US) in March 2017.
The Sulayman Al-Bassam Theatre, SABAB, is an independent, international touring ensemble of theatre practitioners, musicians and visual artists. Working internationally across national and cultural boundaries, SABAB uses theatre to engage with issues of identity, history, language and culture, and seeks to redraw parameters of knowledge - challenging audiences to make meaning in new and unexpected ways. Al Bassam's projects are characterized by a radical approach to text, bold production styles and an uncompromising engagement with issues concerning the contemporary Arab world and the West. He lives between Paris and Kuwait.
---